Hey Everyone!
*Blows dust off blog* Mwhahaha I bet you all thought I'd gone forever, right? Well guess what? I'M BACK! At least for now anyway. =P Actually, let's be real, you probably completely forgot I existed but HI I'M HERE! Today I decided to return to give you my top five books of 2016! I made a post similar to this one last year so I guess it's a tradition now? Beside that I just really wanted to share my favourite books that I read this year so let's just jump into it!
5. Harry Potter and the Cursed Child by Jack Thorne
Controversial, I know! So obviously, as a whole there were quite a few flaws in this book. It did definitely seem like a fan-fiction and there were definitely some characters who were written completely out of character so I can definitely see why some people really dislike this play. But honestly, I had such an enjoyable time reading this and it kept me on the edge of my seat the whole time so there's no way I couldn't put it on my favourites list. I absolutely loved the characters, especially Scorpius (what a pure cinnamon roll!) and it was great to see some Slytherin characters who weren't totally evil! I would also like to point out that Scorbus has become one of my OTPs this year and it's a little disappointing we didn't get to see it become canon… But on a better note, I'm super desperate to watch the play live and see how all the scenes translate onto the stage. If someone could hook me up with free tickets to London I would definitely not be opposed. 😉
4. Lady Midnight by Cassandra Clare
Ahh a Cassandra Clare book makes my favourites list again! Lady Midnight was just a spectacular start to a new series and just made me feel super pumped for all the Shadowhunter books that are to come. The characters were incredible and complex making them extra intriguing and lovable. The plot was nail bitting and it was really fun to be able to see our previous favourite characters from the world back again during certain scenes. I'm so very, very excited to read the next book in the series and see what fate awaits these wonderful characters. My review has further details on my thoughts on this book if you would like to hear more!
3. The Hammer of Thor by Rick Riordan
A. ROUND. OF. APPLAUSE. FOR. THIS. SERIES. This series totally took me by surprise in the absolute best way, especially this book. I was absolutely not expecting to fall in love with this series so much, but oh look here we are with it in my top favourites of the year. Yay! Honestly, I feel like the characters make this book as amazing as it is. Each character is interesting and unique and make you just want to be best friends with them all! I think Rick Riordan should also be congratulated for his efforts at including diverse characters into his novels. It honestly feels really good to have such a popular audience willing to listen to his readers and allow his stories and characters to better reflect and include them. I am definitely eager to read the next, and final book in this series and I am 110% rooting for Magnus and Alex to become a couple!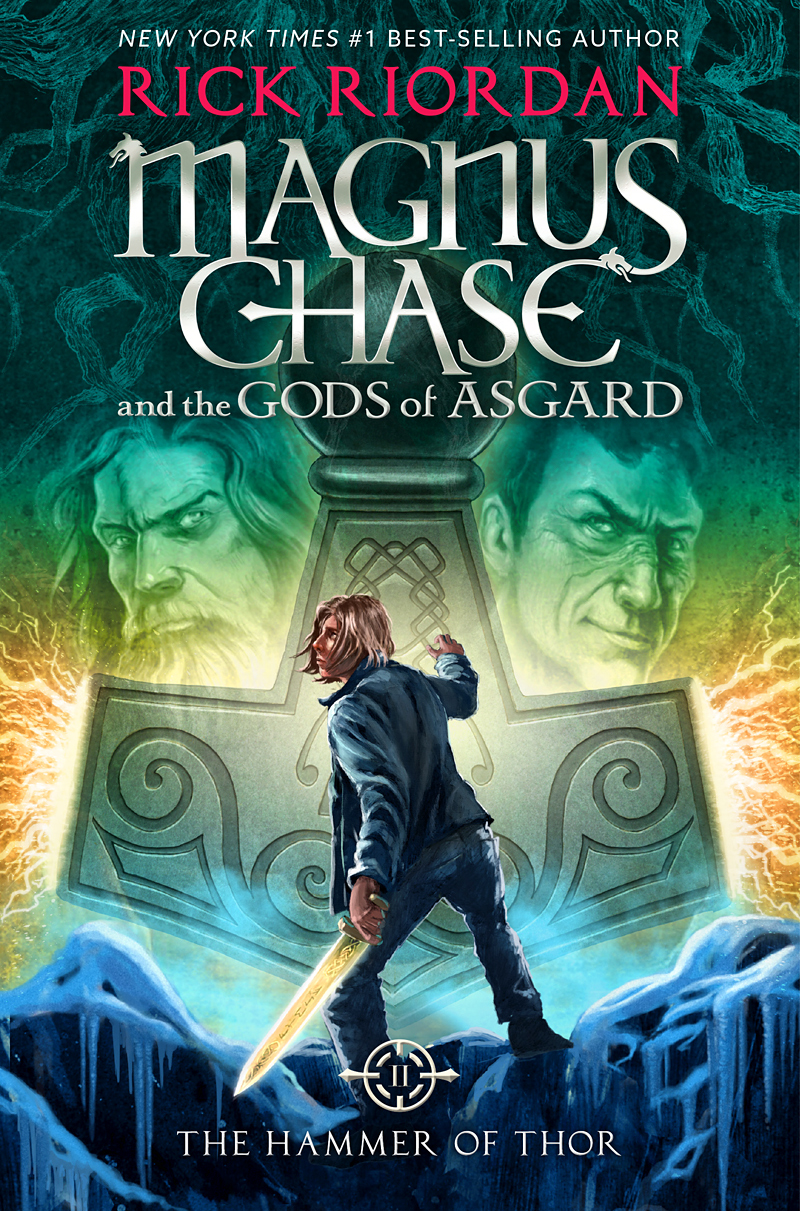 2. A Court of Mist and Fury by Sarah J Maas
Wow. Wow. Wow. This book again, totally blew me away with how much I adored it. It was so fascinating to further expand upon this world, learn more about the characters we already knew as well as get to meet new ones. While I found the sudden shift in some of the characters a little unrealistic (you'll know what I mean if you've read it), it was overall still an awesome read that has me super pumped for the sequel. I am aware of the criticisms against Sarah J Maas' novels and would therefore highly appreciate if she were able to include some more diverse characters into the next book. I'm also unsure as to whether a spin-off series is really needed but I'd be curious to learn more when more information comes out. But for now, this book was epic and Rhys is amazing! If you would like to learn more of my thoughts feel free to check out my review!
1. The Winner's Kiss by Marie Rutkoski
OH. EM. GEE. What an amazing conclusion to probably one of my new favourite fantasy series. Marie Rutkoski is such an incredible writer who has created such a beautiful and rich fantasy world and culture that I'm going to miss terribly. Along with this, she has created two amazing characters, Kestrel and Arin, who are amazing to read about apart and together. And I've got to say, it's been amazing to read about a strong female lead who isn't necessarily physically strong but super intelligent and resourceful. I also have a review for this book if you would like to learn more about my thoughts or what the series is about in general. I would definitely, definitely recommend you pick it up! This book got me totally hooked on Marie Rutkoski's writing and I can't wait to read what she writes next.
And there we have my favourites of the year! Honourable mentions go to Everything, Everything by Nicola Yoon, Nineteen Eighty-Four by George Orwell and The Hidden Oracle by Rick Riordan. These are books I definitely enjoyed but not quite enough to make my top five. So let me know what your favourites of the year were and what you thought about any of my favourites! Thanks so much for checking out my blog and I'll catch you all later! Happy Reading!
Gabby The Dauntless Warlock xx