Hey Everyone!
Well I'm sure all of us in the online bookish community have either heard of or participated in the conversation blowing up right now regarding diversity in books and the importance of it. As a fellow member of this community and great appreciator of diversity in books and media in general, I thought it was only right if I made a post recommending some of my favourite diverse books to you guys!
Now I should start off by saying that I'm definitely not a total expert on diversity in books as this is really only an issue that has come to my attention over the past few years. Though, I have quickly learned the importance of diversity in allowing for the representation a wider variety of perspectives as well as allowing others to learn and gain a wider understanding about experiences outside their own. I must also recognise, that after looking through my Goodreads 'read' bookshelf, I've realised that most of my books do lack diversity. This is something I am 100% hoping to change from now on and is also another reason why I'm making this post. Not only will I be recommending you some books, but also making a list of diverse books I do want to read in the near future which I can visit to make sure I keep to my goal and I would also really love you guys to comment some of your favourite diverse reads!
I'm also aware that most of the books I'm recommending are already quite popular and lots of you have probably already read them, so it would be really cool if you guys could point out some perhaps less popular diverse books that you enjoyed! But with that let's just jump right into this!
My Recommendations
The Young Elites by Marie Lu
I read this book over a year ago and really enjoyed it. Who doesn't want to read about a kickass POC female anti-hero? Admittedly, I still haven't read the second book in the series but definitely need to get on it ASAP.

Trials of Apollo by Rick Riordan
Rick Riordan's first book without a straight protagonist! Apollo is actually bisexual which just added to the awesomeness of this book. The book also included another gay couple and included plenty of kids with various ethnicities just as his other books such as Heroes of Olympus and Magnus Chase! If interested, you can hear more of my thoughts on my review!

The Lunar Chronicles by Marissa Meyer
Will I ever stop obsessing over this series? Probably not XP and I am so not sorry. But seriously, wouldn't you want to read about a Cinderella retelling set in China full of sci-fi and romantic goodness? That's what I thought. 😉 To learn more you can check out my review for the last book in the series, Winter!
Carry On by Rainbow Rowell
To all you disappointed Albus and Scorpius (Scorbus) shippers out there, boy do I have the book for you. You're won't be disappointed with this cute and hilarious gay romance set at a magic school between the 'chosen one' and a vampire. Not to mention their amazing and intelligent best friend Penelope! This book is one of my favourites and is so definitely worth your time!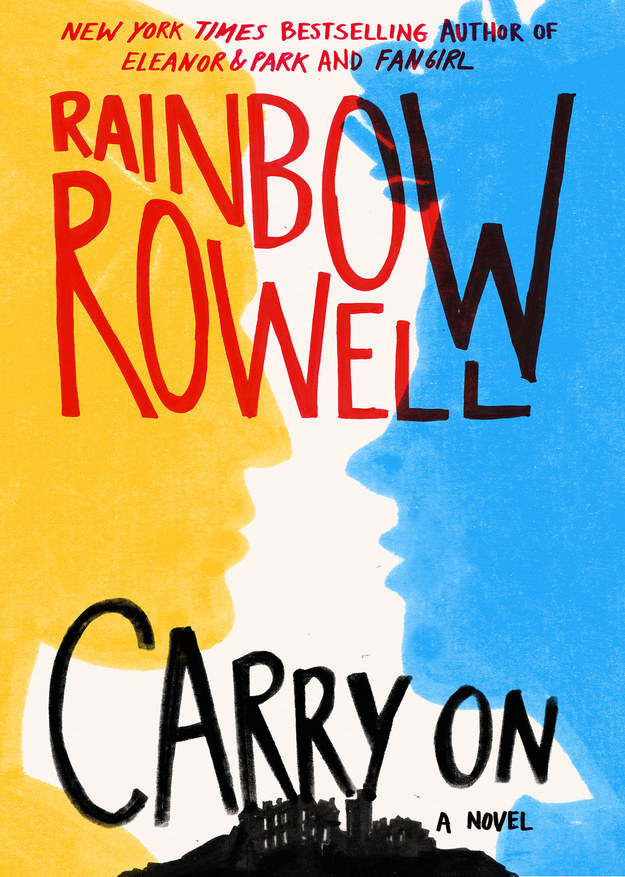 To All the Boys I've Loved Before by Jenny Han
I would definitely recommend this to all you contemporary lovers out there who are looking for a super cute books about romance and family. And hey, a model on the cover of the book that actually looks like the main character? What is this!?
Eleanor and Park by Rainbow Rowell
An adorable love story set during the 80's between an unlikely couple. It was also nice to have Park, who's half-Korean rather than the typical white male love interest. Basically you should read this is you love rom-coms and are ready to feel all the feels.
The Absolute True Diary of a Part-Time Indian by Sherman Alexie
This was a book I read a couple of years ago about and thought it was super interesting and hilarious. The main character Junior had such a different viewpoint and experience to any other character I had read about before and was general just really eye-opening!
Everything Leads To You by Nina LaCour
Again, I read this book a couple of years ago so I don't remember all the tiny details but it was beautifully written and had a lesbian main character who was interested in set design for movies. It wasn't my favourite book of all times but I would still recommend it to anyone who's interested. This does remind me though that I must read more books by Nina LaCour!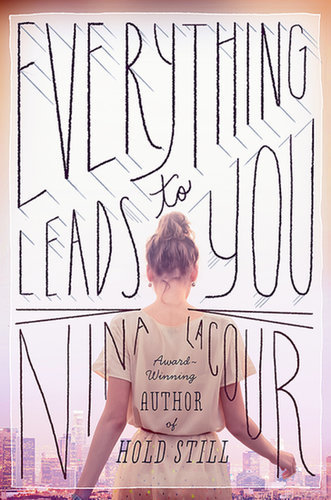 Books I Need To Read
The Wrath and the Dawn by Renée Ahdieh
I picked up this book at the library a couple of months ago but never actually got a chance to read it which was so disappointing. 😦 I dos definitely still plan to read this book but probably after I pick up my own copy. The first few chapters were just so intriguing and literally everyone's been talking about this book!
Everything Everything by Nicola Yoon
Every time I am reminded that I still haven't read this book I am filled with shame. I actually got accepted to review an ARC copy of this book before it came out, but alas I failed. 😦 Though it's never too late! The concept of this book just sounds so intriguing and like something I would really enjoy. Also, the movie adaptation is currently being filmed and I really want to read this book before the film comes out.
Simon Vs The Homo Sapiens Agenda by Becky Albertalli
From all that I've heard of this book, it sounds super hilarious and definitely something I would really enjoy! I've honestly been meaning to pick up this book since before it came out, but alas never got the opportunity. This book is also in the process of being adapted into film, so I really need to get on it ASAP.
None of the Above by I.W. Gregorio
I don't know too much about this book beside that it follows a main character who is intersex. This is a topic I know little about but am really interested to learn more. The book also does appear to have quite decent reviews so I'm definitely interested in picking it up!
Blackbird Fly by Erin Entrada Kelly
This is a book I discovered because of the Diverse-A-Thon which features a Filipino protagonist which really interested me as I'm half-Filipino. I've realised I've never actually read a book with a Filipino character which is super disappointing and one of the many reasons why I should read this book.
Afterworlds by Scott Westerfeld
Yet another book I've had on my shelf for the longest time but still haven't read. Not only does the idea of this book sound super intriguing but I believe the main character or one character in the novel is asexual. I've never read about an asexual character before, which is ridiculous, but something I would really want to read about. So this book is definitely bumped up on my TBR round!
BONUS ROUND
Okay so for this bonus round of recommendation I'm going to recommend other forms of media and fiction, beside books, that have diverse representation!
Rent
This is a musical I was inspired to watch because of Hamilton, and gosh am I glad that I did. It's probably one of my favourite musicals that has a touching storyline and super catchy and beautiful music. The story includes multiple LGBT+ characters and both the movie and original Broadway cast include plenty of people of colour. I would 100% recommend you watch and/or listen to this musical ASAP!
Jane the Virgin
Jane the Virgin is an American telenovela, often referred to as satirical, following a Latina family, but specifically the youngest Jane. This show is utterly hilarious and totally hard to turn off. In fact, I ended up watching the first two seasons in a matter of weeks, which is kind of a record for me! I would totally recommend, especially as season 3 is airing next month so now is the perfect time to catch up!
Crazy Ex-Girlfriend
Yup, another TV show airing on the CW that I love. Now you might be a little sceptical about this show because of the title, but trust me you're 100% wrong. The show is actually a musical comedy which I thought was super cool and unique. One of my favourite things about the show is that the love-interest Josh is Filipino. I found this really cool and unique and it felt good to understand some of the language and parts of Filipino culture they were talking about. The show also includes a bisexual character who sings a super catchy song about his sexuality which I love. The second season is coming out next month so it's not too late to catch up.
Steven Universe
Since I have written my last post on Steven Universe I've caught up to date and am officially obsessed with this show! You can check out my full recommendation if you haven't yet but in short this is a fantastic animated TV show, originally targeted for kids but can be enjoyed by anyone. It features a number of openly LGBT+ characters on the show who are all incredible! The majority of the main cast are voiced by super talented people of colour which is also fantastic! Honestly, everyone just needs to watch this show!
And there we have all my recommendations!! I know this post is super long, but I did have a lot I wanted to talk about! As mentioned earlier, I would rally love if you guys would give me some recommendations of diverse books or other forms of media. But thank you so much for checking out my post and also be sure to let me know if you like any of my recommendations and if you think you'll check them out! But until next time, happy diverse reading!
Gabby The Dauntless Warlock xx