Hello!
A week ago I got tagged by the wonderful Brigitte from The Book and the Bone  to do the This or That Tag which I will be doing for you all today! YAY!
The Rules:
Mention the creator of the tag (Ayunda @ Tea and Paperbacks).
Thank the blogger who nominated you. (Thanks again Brigitte!)
Choose one out of the two options. (You don't have to explain why you chose what you did, only if you wanted to!)
Tag 10 other people to do this tag to spread the love.
1. Reading on the couch or on the bed?
Definitely the bed! I just find reading on my bed to be a whole lot more comfortable and relaxing. Also getting able to snuggle up under the blankets during winter is the best!
2. Male main character or female main character?
Females all the way! Getting to read from more female points of view is amazing though of course it really just depends what the main character is like. 😛
3. Sweet snacks or salty snacks when reading?
Hmm, well I don't normally eat while reading so this was sort of a hard one but if I had to pick I think I would choose salty. Chips are delicious and I'd totally be up for eating them while reading!
4. Trilogies or quartets?
Over the past few years I've felt as if I've read a billion trilogies so I think I'm going to go with quartets. I also think that quartets allow the author to develop the world and characters just a little bit further which would be great.
5. First person point of view or third person point of view?
To be honest I really love first person POV. Don't get me wrong, third person isn't necessarily bad but sometimes I do get a little confused as to who's POV a part of the novel is coming from especially when the POVs switch around.
6. Reading at night or in the morning?
I think I'll go with night since I feel like a good book after a rough day really relaxes me and calms me down getting me ready for when I go to bed. I also 99% of the time I read is at night since I hate waking up early in the morning anyway.
7. Libraries or bookstores?
Bookstores! As much as I love the convenience of libraries I just find that buying a book and being able to put it on my shelf is just the most triumphant feeling. Also I love knowing that I could read any of these books at any time!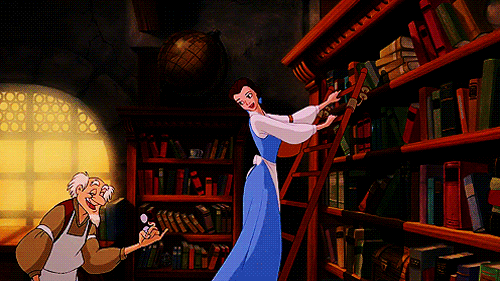 8. Books that make you laugh or make you cry?
Books that make me laugh! While I still love books that tear apart my heart I ultimately prefer a good book that will make me laugh out loud. Or even better, books that do both! 😛
9. Black book covers or white book covers?
I think I would really prefer colourful book covers but if I had to pick between these two I would go with white. Most of my books have black or dark covers that look kind of drab and dark on my shelf so it would be nice to get more white ones or ones with colour on them in order to really brighten up my bookshelf.
10. Character driven or plot driven stories?
Well honestly I think a great novel should have both but ultimately I would prefer to have a book with amazing characters and a meh plot then uninteresting characters and an awesome plot. I think this is because in order to really be engaged in a book I need to have some sort of investment into the characters and if they aren't engaging enough then I would probably feel like the plot was a waste anyway.
So there we have the This or That book tag! I feel like everyone I know has already been tagged but if you haven't been tagged yet and would like to do this then congratulations! Consider yourself tagged! 😉 Please leave a comment below letting me know whether you agree or disagree with any of my answers! Thanks for checking out my post and I shall chat with you all later!!
Gabby The Dauntless Warlock xx