Hi!
Today I'm back for another top 5 Wednesday to discuss the top books I've been spoiled for. Now honestly I've been spoiled for a bucket load of books since I'm 1. Not good at avoiding spoilers and 2. Sometimes I willingly go out and get spoiled… (I know it's horrible!) So picking a top 5 wasn't too hard so let's just jump straight into it!
5. The Mark of Athena by Rick Riordan
I actually got spoiled for this book by my friends who didn't think I would ever end up reading the books. To be honest being spoiled wasn't too big a deal for me since I still found the event that happened just as tragic and heartbreaking. I feel like I probably would have been spoiled anyway by Tumblr so all in all I don't feel too bitter about this spoiler.
4. The Fault In Our Stars by John Green
Let's be honest, who wasn't spoiled for The Fault In Our Stars? I read this spoiler on a fan account's Instagram bio even though there was a spoiler warning… So I can't really blame anyone but myself for this spoiler, but again I still loved this book and of course cried at the end.
3. Clockwork Princess by Cassandra Clare
One day I looked on a web page talking about 'Saddest Character Death's In YA Books'. So of course I had to check it out even though there was a spoiler warning that didn't specify which books were being spoiled. I will probably forever hate my decision to read this article but I guess there's no going back now. 😦 I really shouldn't have been allowed to go online after this…
2. Allegiant by Veronica Roth
As soon as this book came out I heard some rumours going around about a certain event that happens in this book. I was so shocked that I couldn't bear to wait till I got the book and read it so I did a quick Google search and faced the shocking truth. I have regretted this decision every day since. Obviously, I still cried ugly tears while reading Allegiant but I always wonder how I would have reacted differently if I hadn't known…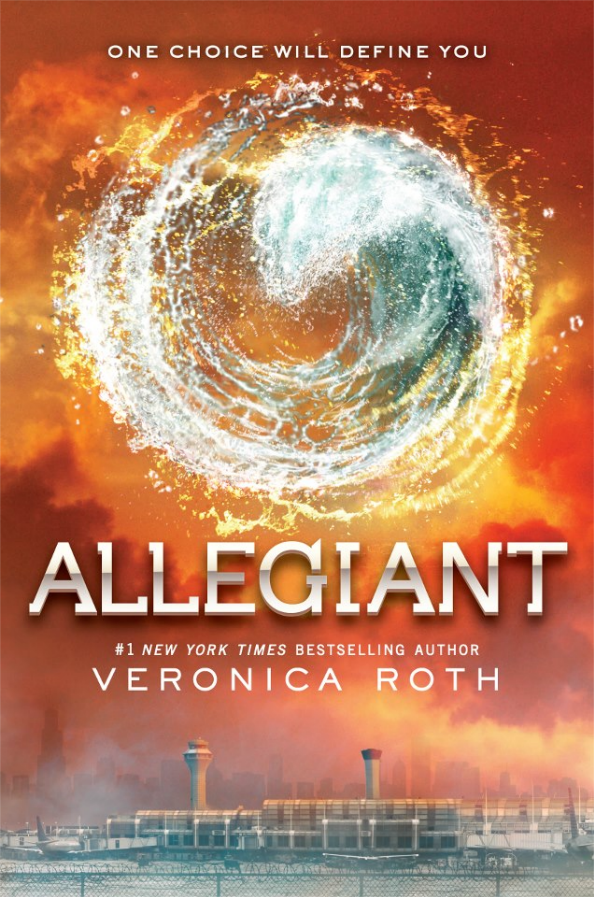 1. Harry Potter by J.K. Rowling
I don't even know how I got spoiled for everything that happened in Harry Potter but honestly I read it over 10 years after the first book came out so I'm not surprised. I knew about almost all character deaths and pretty much all the books they occurred in. I actually even heard a spoiler on the news on radio for when J.K. Rowling apologised for a certain character's death last year. But again, I don't really blame anyone for this and I enjoyed the series just as much anyway.
And there we have the top 5 books I've been spoiled for! Honestly, you'll probably notice I was kind of chill with spoilers though now I'm a tiny bit more wary. But thanks for reading my post and leave a comment letting me know what books you were spoiled for. Until next time,
Gabby The Dauntless Warlock xx