Hi Y'all!
A couple of weeks ago I was tagged by the lovely Shivalika from Whimsy Journals to do the Disney Book Tag. Basically this tag consists of a bunch of questions which each represent a Disney movie with which you have to answer with an appropriate book. I feel like I just explained that in the most complicated way possibly but I'm sure you'll understand what I mean soon. I'm super excited to do this tag so let's just jump into it!
The Little Mermaid: a character who is out of their element, a fish out of water. 
Because of everything going on with Shadowhunters I'm going to say Simon from The Mortal Instruments series by Cassandra Clare specifically in City of Bones. As a human forced into the shadow world Simon has trouble adjusting and fitting in making him the perfect answer for this question!
Cinderella: a character who goes through a major transformation. 
Juliette Ferrars from the Shatter Me series by Tahereh Mafi. In the first book Juliette really fears her power and heavily relies on others to protect her. By the last book she totally flips around and becomes so strong and powerful. For me, her character development was completely unexpected but made the series a hundred times better!
Snow White: a book with an eclectic cast of characters. 
The Heroes of Olympus by Rick Riordan has such a wide varied and diverse cast of characters. Throughout the series this book has so many POVs yet each of them are unique and interesting to read from. I loved each and everyone one of these characters which is rare since there is usually always that one character I don't like as much. But yes, these characters were amazing and probably the best thing about this series!
Sleeping Beauty: a book that put you to sleep.
Mao's Last Dancer by Li Cunxin was an autobiography that I had to read for school in Year 7. Let's just say that giving this book to 11/12 year old me was not a good idea. I found it incredibly boring and had to really push to read the first few chapters, which is all I had to read in order to complete the test. I ended up never finishing the book and honestly have no plans to ever pick it up or even look at it again…
The Lion King: a character who had something traumatic happen to them in childhood. 
Celaena Sardothien from the Throne of Glass series by Sarah J Maas had such a tough childhood. I'm not exactly sure if I would call it a spoiler but I won't say anything else just in case. But seriously, this girl was so strong to be able to come out of that situation with the strength that she did.
Beauty and the Beast: a beast of a book (a big book) that you were intimidated by but found the story to be beautiful. 
The Invention of Hugo Cabret by Brian Selznick was so damn intimidating when I first saw it. According to the page count the book is only slightly bigger than 500 pages yet it looks more like double then that when you first look at it. This could be due to the fact that the book is printed on thicker paper and it does have lots of illustrations making it lot easier to read. But in the end the book was absolutely amazing and to this day is one of my favourite books of all time!
Aladdin: a character that gets their wish granted, for better or worse. 
Cress from The Lunar Chronicles by Marissa Meyer always dreamed of leaving her satellite and she finally get's to! But ends up stranded in the desert… So not exactly what she wished for but definitely relevant for this question. 😉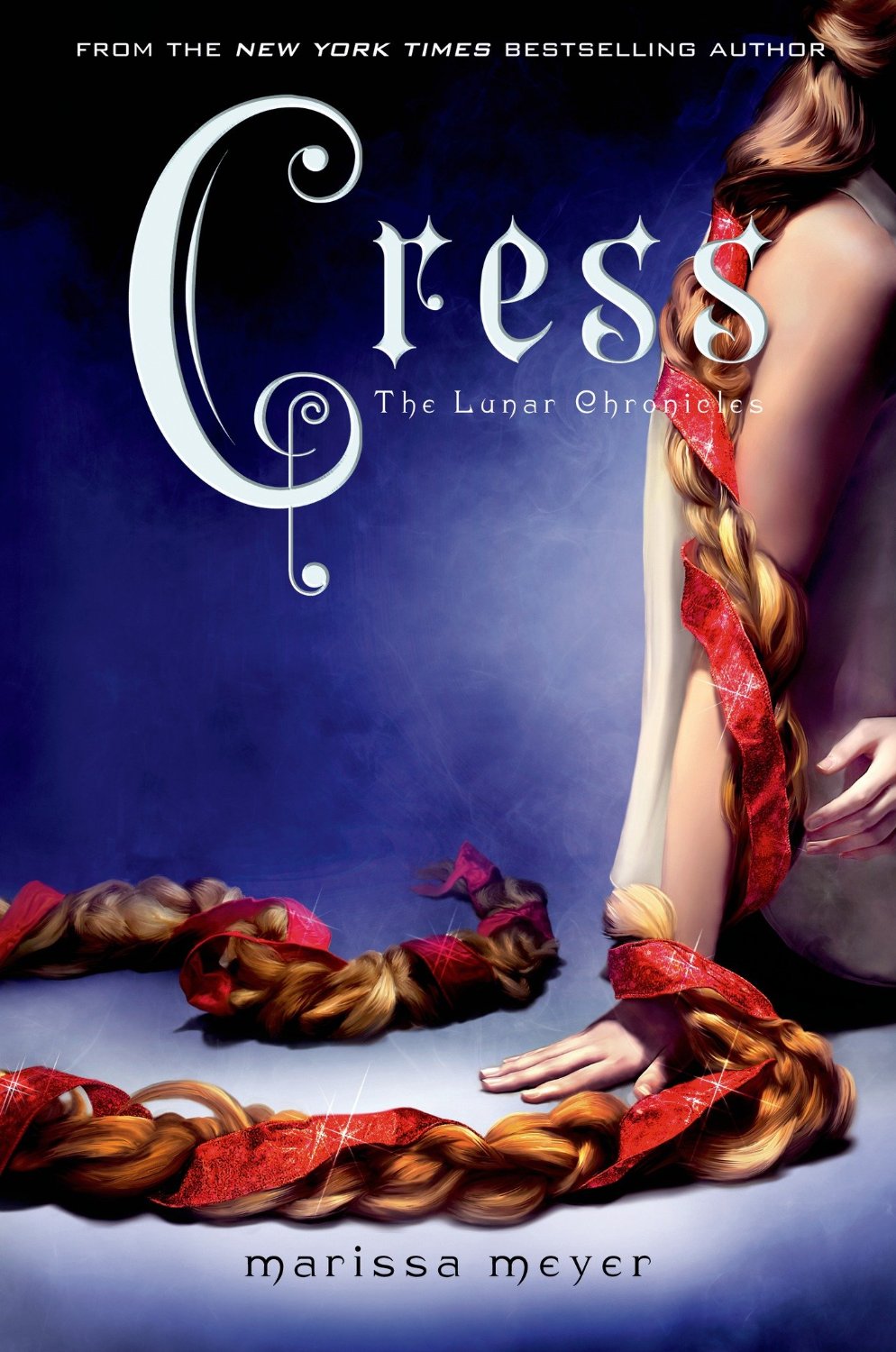 Mulan: a character who pretends to be something or someone they're not. 
What first springs to mind is Hermione using the Polly Juice potion in Harry Potter and the Deathly Hallows by J.K. Rowling in order to impersonate Bellatrix. I just remember her being pretty terrible at it and almost giving herself away. 😛
Toy Story: a book with characters you wish would come to life.
Umm, EVERY BOOK EVER! But if I had to choose one I'd go with The Infernal Devices By Cassandra Clare specifically Clockwork Princess because come on who would miss this chance to make Will and Jem come to life!?
Disney descendants: your favourite villain or morally ambiguous character.
One of my recent favourite villains is Queen Levana from The Lunar Chronicles by Marissa Meyer. She is of course totally evil but in Fairest we learn a bit more about why she is the way she is. Now this definitely didn't make me like her anymore but I still found it interesting to hear more about her back story. I definitely think she was a super well written villain and Marissa Meyer definitely deserves a lot of praise for creating her!
And there we have the Disney Book Tag! Thanks so much again to Whimsy Journals for tagging me! I'm going to be tagging:
Enisha from Bookalicious Books
Raisa from Bookers Blogger
Josie from Josie The Bookworm
Brigitte from The Book and the Bone
Hopefully you guys have already done/been tagged! Thanks to everyone for reading my post and leave a comment saying what your favourite Disney movie is, I would love to know! Mine has got to be Big Hero 6 or Tangled. 😛 But until next time,
Gabby The Dauntless Warlock xx