Merry Christmas Everyone!!!
Today I'm here with a fun festive tag in order to celebrate the holiday season and books! This is the Christmas Song Book tag which was created by Hails Hearts Nyc over on Youtube. Attatched is a link to her video if you want to check it out! As per usual, I wasn't tagged but the tag looked super fun so I decided to go ahead and do it anyway. 😉 Each question corresponds with a Christmas related song so let's begin!
1. "You're a Mean One Mr. Grinch": Name a villainous character you couldn't help but love.
For this I'm going to go with Rhysand from A Court Of Thorns and Roses by Sarah J Maas. While Rhysand definitely isn't the main villain in the series he is far from being a perfect angel. From what we learn about him in the first book it seems like he's going to be a morally ambiguous character who prioritises his own wants and needs over the greater good. This made him such an intriguing character and one of the most interesting characters in the book. In short, Rhysand seems like he's amazing and I can't wait to see more of him in the rest of the series!
2. "All I Want for Christmas is You": Which book do you most hope to see under your Christmas tree?
HARRY POTTER AND THE PHILOSOPHER'S STONE ILLUSTRATED EDITION!!!! PLEASE SANTA PLEASE!!!!!
3. "Rudolph the Red Nosed Reindeer": Name a character that overcomes major obstacles and learns to believe in themselves.
Juliette Ferrars from the Shatter Me trilogy by Tahereh Mafi! I don't think I have ever seen character development quite as big or epic as Juliette's. She went from being weak and terrified of her powers to being a complete and utter badass able to completely slay with her powers! You go girl!
4. "Santa Claus is Coming to Town"
a) Which character do you think would be on the top of the naughty list?
The first character that came to mind is everyone's least favourite demigod Octavian from the Heroes of Olympus series by Rick Riordan. Octavian has got to be one of the most frustrating and annoying characters I have ever read about. He seems dead set on ruining the lives of all my favourite characters and for that I would gladly add him to the naughty list myself if he isn't already on it (WHICH HE TOTALLY SHOULD BE!)
b) Which character do you think would be at the top of the nice list?
I'm going to have to go with Harry Potter from the Harry Potter series by J.K. Rowling. This kid has had such a tough childhood and if anyone deserves more presents for being such a hero it's this kid!
5. "Frosty the Snowman": Which book just melts your heart.
The book I can think of that did this the most recently is Carry On by Rainbow Rowell. Rainbow Rowell just has this incredible gift at making you feel all the feels while reading her book but especially in this one! All the Simon and Baz moments gave me so many feels and made me want to curl up in a ball and wish I lived in the same world as all these amazing fictional characters. So yes, definitely Carry On!
6. "Feliz Navidad": Choose a book that takes place in a country other than your own.
Pretty much 80% of the book I read don't take place in my country but just to be a bit different I'm going to choose The Lunar Chronicles by Marissa Meyer. The first book mostly takes place in China, the second partially in France, the third partially in Africa and the fourth on the moon. There you go, take your pick! 😛
7. "It's the Most Wonderful Time of the Year": Which holiday themed book do you use to spread the Christmas joy?
Let It Snow by John Green, Maureen Johnson and Lauren Myracle. I read this book around Christmas time last year and it got me in such a festive mood. If you haven't read it yet I would totally recommend it. It's basically a young adult book version of love actually and was super fun to read! It's never too late to get into the Christmas spirit with this book! 😉
8. "Sleigh Ride": Which fictional character would you choose to spend the holidays with (doesn't have to be a love interest!)
Argh! This is so hard to choose!! I think I'm going to go with Leo Valdez from Heroes of Olympus since he's one of my favourite characters of all time and I think we would have such a great time! 😛
9. "Baby it's Cold Outside": Which book that you didn't like would you sacrifice to a fire to warm yourself up in the cold?
I feel seriously guilty about burning any books but for the sake of the question I'm going to choose The Rule of Thoughts by James Dashner. I really loved the first book in the series so had such high expectations for this one but it definitely fell flat leaving me completely disappointed. I could probably live without ever having known this book existed.
10. "Do you hear what I hear": Which book do you think everyone should read?
The Hunger Games by Suzanne Collins. I think it's such an important read for everyone of any age while also being super entertaining, so basically the perfect read!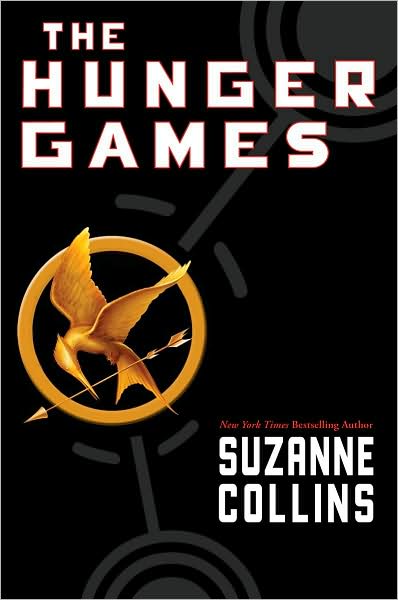 I'm afraid we've reached the end of the tag! I keep forgetting to mention this but a few weeks ago marked my full first year of blogging! Because of this I'd like to say an extra big thank you to each and everyone one of you who have ever read, liked, commented or followed my posts or blog. Thank you for making this an incredible first year and hopefully many more to come! Because it's a new year I was wondering if you guys have any requests for posts you would like to see. I was also curious as to whether you guys would be interested if I did a few non-book related posts every once in a while or if you would prefer I stick to bookish posts? If you could leave your answers in the comments, that would be amazing!!! So thank you and I hope you all have a wonderful Christmas!!!
Gabby The Dauntless Warlock xx