Hey everyone! 🙂
Today's Wednesday which means another top 5 Wednesday post! The topic is series you want to start next year. I have a massive TBR right now which includes a ton of series both completed and still in the works, so this list definitely wasn't hard to compile. Let's get straight to it!
5. Poison Study by Maria V. Snyder
I bought the first 3 books in this series almost two years ago and they're still sitting on my shelf un-read! Crazy, I know! I have only heard amazing things about this series and I have no idea why I haven't gotten around to it yet. A new book for the series came out just last year and I'm pretty sure there is at least one still coming but don't quote me on that. But anyway that's a definite excuse for why I need to get onto this series ASAP!
4. The Knife Of Never Letting Go by Patrick Ness
This is another book I bought a couple of years ago and still haven't read! This series has so much praise surrounding it which I think may have something to do with the reason I'm hesitant to pick it up. I've heard the story is about this town where everyone can read each other's thoughts. Doesn't that sound like the coolest premise ever? I'm sure it won't be long before I pick this baby up. 😛 Also this series is complete so it's totally ready for me to marathon!
3. Red Queen by Victoria Aveyard
This book just came out last year and the hype surrounding it is insane! I have heard a few mixed reviews about this one though but honestly this makes me even more interested to read it and see what I think! The second book in the series is coming out March next year so I'm going to aim to read the first book by then!
2. Six Of Crows Leigh Bardugo
Six of Crows is a spin-off to Leigh Bardugo's Grisha trilogy. That series is on my TBR as well but I'm a lot more excited to read Six of Crows. I hear this book is about this team of characters trying to pull off this massive heist. I really love books that have a large cast of characters so this one seems like it's going to be super fun! I've also heard so many people raving about each of the characters which has gotten me even more excited. The next book in the series is coming out next year so I'm definitely planning on reading it before then.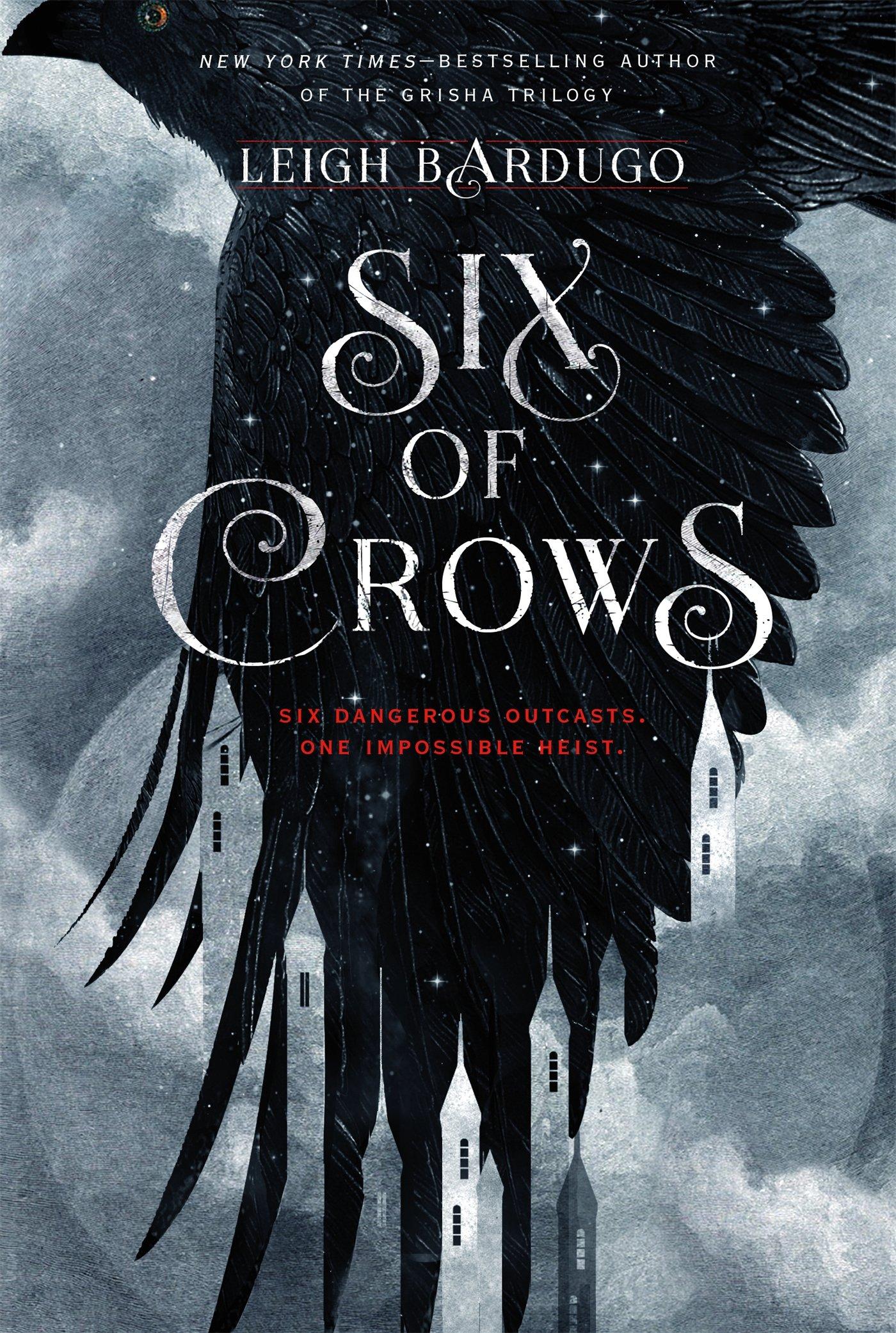 1. The Raven Cycle by Maggie Stiefvater
If you are like me and have an addiction with Tumblr you are sure to have seen the millions of posts dedicated to this series. I can't go 5 minutes on Tumblr without seeing some type of post praising either Blue of Gansey who I believe are some the main characters. Honestly I have little idea what on earth this series is about except that it's high fantasy and everyone is in love with Gansey. The last book in the series is coming out next year and I am absolutely determined to read the series and find out who the hell Gansey actually is. I've also seen lots of Maggie Stiefvater's tweets and tumblr posts and she seems like such a hilarious person so I can't wait to finally read some of her books!
There you have it! Just some of the many series I would like to start next year. Have any of you read these series? Are there any I should include on my list? Thanks so much for checking out my post I'll chat to you all later!
Gabby The Dauntless Warlock xx