Hi Everyone!
This week I got nominated by the awesome Raisa from Book Lovers X for the Keep It Fresh Award so thank you so, so much Raisa!! 🙂
So here are the rules:
1.Post the rules before starting and link back to this post as a reference for other bloggers.
2.Part A: Answer each of the fruit questions (each fruit corresponds to a book!) & add pictures plus why you thought that particular book deserves that particular fruit if possible.
3.Part B: Choose your favourite fruit (even if it is one of the fruits in part A). Come up with a question that we didn't ask and answer it.
4.Part C: Create your own smoothie from the fruits in Part A and find a book that would correlate to your smoothie!
5.Nominate as many and anyone that you think are deserving of this award.
So let's start!
PART A
1. Strawberries– Name the sweetest book you've read.
Anna and the French Kiss by Stephanie Perkins. This book is so freaking adorable! The characters and relationships are not only amazing and interesting but very well developed. I would totally recommend reading this book if you're ever feeling sad or in need for a pick me up.
Coconut– What is a book that you would bring on vacation with you to a tropical destination?
Since You've Been Gone by Morgan Matson or really any Morgan Matson books. Since You've Been Gone in particular was such a fun summer read that I really, really enjoyed. I feel like this book would really light up my mood and totally get me in the vacation spirit.
3. Pineapple– What is a book that you didn't think you would like by judging its cover/summary/the first few pages but started to grow on you?
Okay so please don't kill me, but Carry On by Rainbow Rowell. Personally while reading Fangirl I wasn't the biggest fan of the Simon Snow sections so when I heard Carry On was being released I wasn't sure what to think. To be honest, I have no idea why I didn't like the Simon Snow sections in Fangirl but it may have something to do with the fact that I reat Fangirl at a time when I wasn't in the right reading mood so didn't enjoy the book as a whole as much as a I feel I could have. (I really hope that makes some kind of sense…) Anyhow, I just finished Carry On last night and OMG I'm obsessed!! I loved the plot and all of the characters and relationships. I was totally surprised by how quickly I was able to fly through the book. Because of this I would totally recommend it to everyone and anyone regardless of whether you liked Fangirl or not, or have even read it yet. Gosh this book deserves all the praise in the world and more!
4. Orange– What's the juiciest book you've read? (e.g. A book with tons of action, romance, etc…)
The Lunar Chronicles by Marissa Meyer since I've recently finished the series and am still completely obsessed with it. This series has got it all, drama, mystery, sci-fi, fairytale retellings, badass female characters, space, magic powers (sort of) and romance. No matter what you're looking for there is something in this series to suit everyone! If you haven't read it yet, here I am to recommend it to you for the 50th time!
Part B: Choose your favourite fruit and then choose a book that would correspond the best and if your fruit is already taken on our list, make up your own question and answer it.
My favourite fruit would probably have to be Mangos and my corresponding question would be: What book makes you think of Summer? (see, since mangos are mostly around in Summer) and for my answer I'm going to say The Summer I Turned Pretty series. Almost all of the books are set during the Summer, the title has the word Summer in it and I read the series last Summer, so how more Summery-y can you get! 😛
Part C: Choose a book that was a mix of some of these fruits to make your own smoothie.
Hmm I'm going to go with a mixed berry smoothie and my question is: Name a series that had too many books then it needed. (Sorry, I'm terrible at coming up with questions…) But I'm going to answer saying the Selection series by Kiera Cass. While I didn't hate this trilogy I felt like it could have been cut down to just two books. A lot of the scenes, especially in the second book felt unnecessary so having this series as just as duology would have been nice.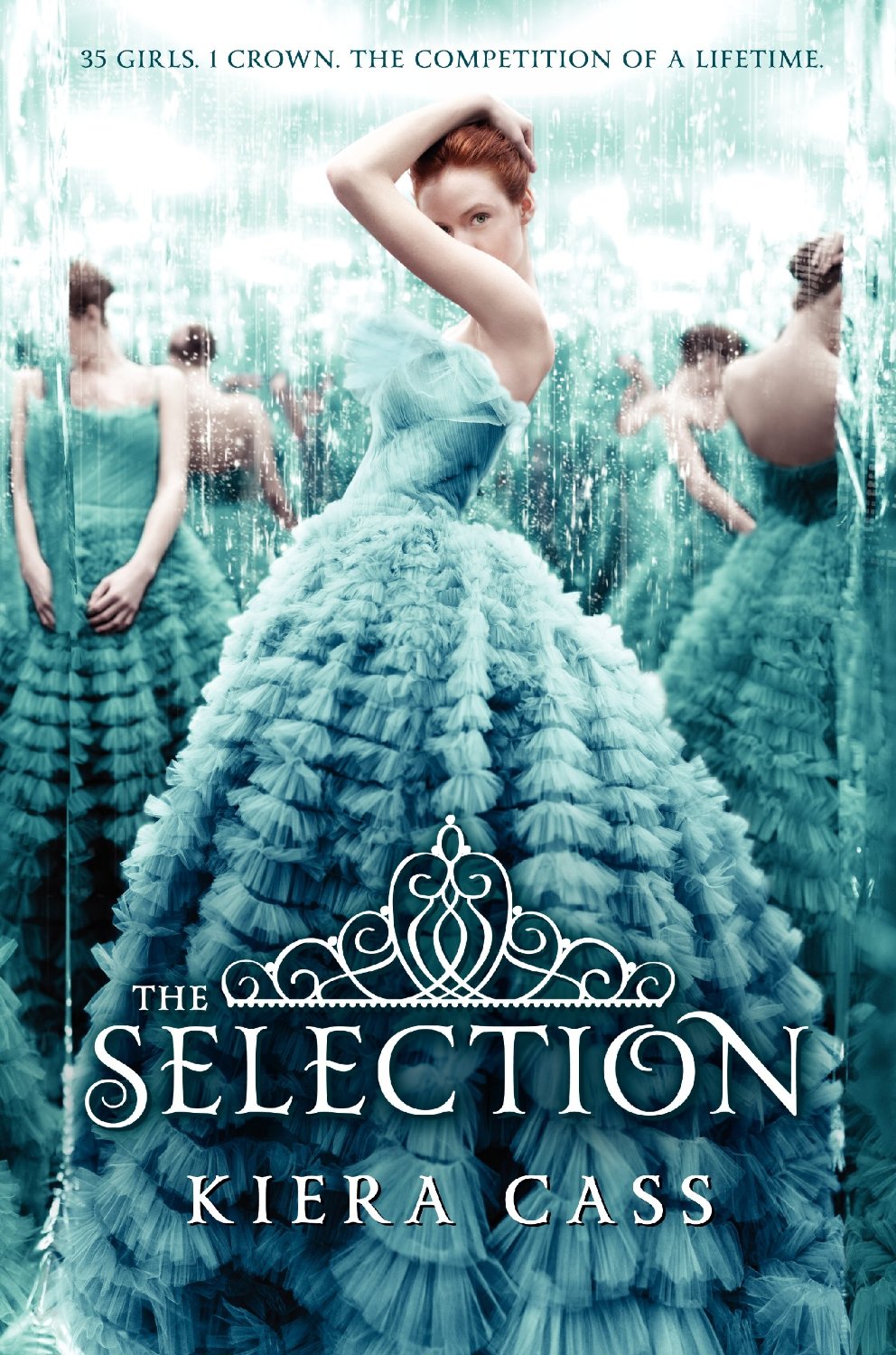 And yay, that's the tag! I'm not going to nominate anyone since as far as I know most people have already been tagged. If you haven't been nominated but want to do this tag then consider yourself nominated now!!
Thank you all so much for taking time out of your day to check out my post. I shall catch you all later!!
Gabby The Dauntless Warlock xx