Hi Guys!
Today I'm here to do the Autumn book tag! Thank you to the amazing Syc from The Lit Mermaid  for tagging me. You guys should all go check out her blog if you haven't yet, as well as posting great content her blog is also super pretty and colourful! Just a little heads up, because I live in the Southern Hemisphere it's actually not Autumn here, even though I really wish it was. But for the tag I'm just gonna go ahead and pretend its Autumn because why the hell not! 😛 So with that, let's begin!
What is your favourite thing about autumn?
Definitely the weather! I love how it's not too hot or too cold like it is during Summer and Winter. I usually find that the weather in Autumn, at least where I live is the perfect balance between the two. 🙂
What book reminds you of your school days?
Well I'm still in school at the moment so I'm just going to go with a book that I read that is kind of related to school, if you get what I mean… I'm going to pick Life In Outer Space by Melissa Keil, one of my all-time favourite books. It follows the main character Sam in his final year of High School. Sam was such a relatable character and since his school is set in the same country as mine I was able to relate to it more then I usually do with books set in schools in America or the UK. But to be totally honest I was really just looking for an excuse to talk about this book yet again. 😀
What cover reminds you of autumn?
This is a tricky one since I couldn't think of a cover off the top of my head that stood out as Autumn-y but after some research I'm going with Pandemonium by Lauren Oliver. I haven't actually read this book but you can't deny that the orange colours and leaves in the background definitely does make it look slightly Autumn-y.
What is your favourite horror or Halloween story?
To be totally honest, I don't really read many Halloween/horror stories, so instead I'm just gonna name a book that seems slightly scary that I want to read and have heard lots of people praising. That is Anna Dressed In Blood by Kendare Blake. The concept of this book does sound very interesting so let me know if any of you guys have read it and if I should check it out.
What is your favorite horror or Halloween film?
I'm going with Paranorman. This isn't actually a very scary movie but it is Halloween themed and super duper fun to watch! In case you don't know, it's by the same makers of Coraline and follows this boy named Norman who can speak to ghosts. It's such an entertaining film which you should all definitely watch this Halloween!
What fall book release are you looking forward to?
WINTER BY MARRISSA MEYER!!! I have been waiting almost 2 years for this book and I desperately need it! I need my next dose of Cress and Thorne cuteness!!! In case you wanted to know this book is coming out November 24. So close yet so far!!!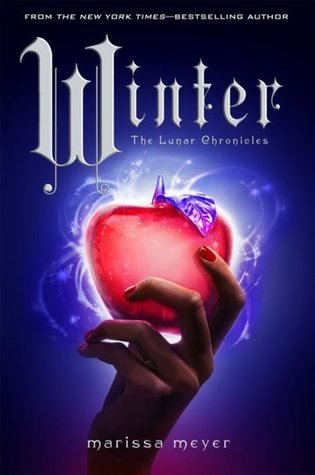 What autumn movie release are you most anticipating?
There's probably a ton that I'm forgetting but the first thing that comes to mind is Mockingjay Part 2!! I cannot wait to see the final installment to the series, even though I'll probably be really upset once it's over. I have high expectations and I'm pretty sure Francis Lawrence will not disappoint! The movie is coming out in just over a month's time on November 19th.
What are three books you plan to read this autumn?
I'm just gonna stick to new releases for this question even though I'm sure I'll read a bunch of other books. So obviously Winter by Marissa Meyer cause I plan on reading that one as soon as it comes out. I also really want to read The Rose Society by Marie Lu because I'm super excited to see what happens in this book. Finally I plan to read The Amazing Book Is Not On Fire by Dan Howell and Phil Lester. They are some of my favourite Youtubers and I'm so excited to read their book even though it will probably cost me a fortune…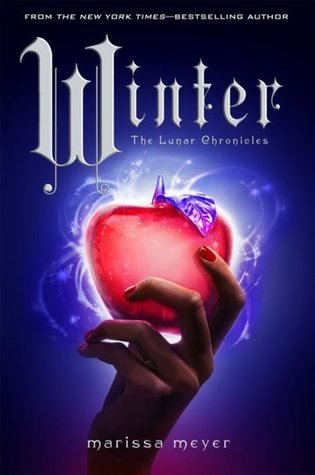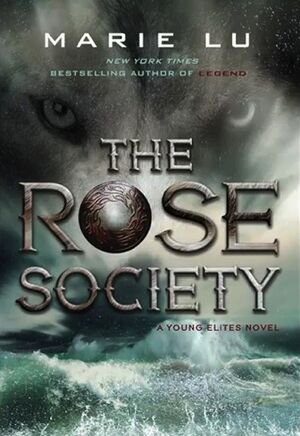 And now we've reached the end of the tag! I'm going to tag a few people, sorry I haven't done too much research so I have no idea who has or hasn't done this tag or who's already been tagged. So I'm going to tag…
And anyone else who would like to do this tag!
Thank you again to Syc for tagging me. I just want to apologise in advance if I don't get around to blogging again over the next few weeks. I have my exams coming up and I really want to focus on studying on them. But nevertheless I will try to at least get one or two posts up. Thank you all for reading my blog and I'll talk to you all next time!!
Gabby The Dauntless Warlock xx